Get CERTIFIED as a LIFEGUARD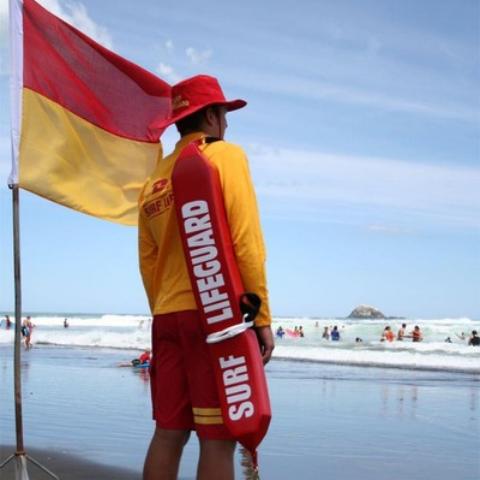 1.Take a First Aid course. You can typically take these through the American Red Cross. A first aid course will teach you how to deal with injuries that may take place in or near bodies of water. You'll learn how to splint a broken arm, stop bleeding and deal with insect stings and animal bites.
2. Get certified in CPR. In addition to your first aid training, you'll need to learn CPR to use on adults and children. It's important that you take this class either from the American Red Cross or the American Heart Association. These are the only two organizations whose CPR training is recognized by most health care professionals.
3. Take a Lifeguard Training Course, such as the one offered by the American Red Cross. You can usually find one of these to take by asking at your local pool, swim club, YMCA or beach club. A lifeguard training course will teach you about surveillance, rescue, and water emergencies. This is the basic certification for lifeguards, but if you want to do much more than sit in a chair, you'll need to take some advanced classes.
4. Take a Water Safety Instructor class from the American Red Cross. This will allow you to work as a swimming instructor. If you're not interested in teaching, you can still take Head Lifeguard classes, or even Professional Rescue classes, both of which are available through the Red Cross. Ultimately, the more training you have, the better your chances of saving a life once you've been certified as a lifeguard.
Source: ehow.com