LEARN ORIGAMI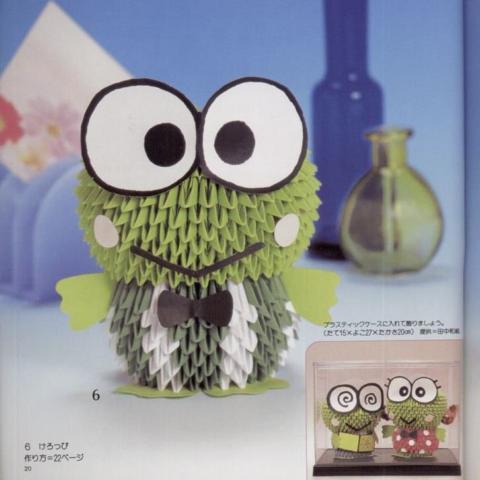 Origami is a world-renowned art form that can be traced to about 500 A.D. It's origins can be traced to China, but the art was refined in Japan hundreds of years later. Since then, paper folding has become a beloved art that has traveled around the world. However, origami crafts aren't just about creating simple creatures or designs from origami paper. There are dozens of other interesting origami facts, including those that have broken world records and left historians stunned.
Here are some interesting facts about origami:
- There are dozens of entries for origami in the Guinness Book of World Records including most folds, smallest, biggest, fastest time for folding 100 cranes, and many more.
- If you thought origami was just for kids, think again. There is an origami airplane championship held every two years in Japan. According to an article in the Bangkok Post, the record for the longest flight indoors of an origami plane is 22.48 seconds - held by Takuo Toda, who is credited with inventing the paper airplane.
- The smallest origami crane in the world was made by Naito Akira folding plastic film measuring 0.1 by 0.1 mm. The 82-year old uses special tools and a microscope.
- The three largest origami cranes on record include one with a wingspan of 206.7 feet made by Akita Japan residents in August 1998. It took approximately 200 people 7.5 hours to fold the square paper which measured 212 feet per side. Wings for Peace folded an origami crane in Seattle in November 1999 with a resulting wing span of 215 feet. The latter reportedly weighed 1750 pounds. In January 2001 an origami crane with a wingspan of 256 ft 6 was folded in Odate Japan.
- A charity in Mexico (Grupedsac) supports small farmers and indigenous people to make and sell shoulder bags, hand bags, coin purses and belts out of folded candy wrappers and other trash. Visit sweetiepurse.com for more information.
- Origami is the theme of a play in New York called "Animals Out of Paper" in which the three main characters all are involved in the art of paper folding.
- There are at least a dozen national origami associations throughout the world including: US, Japan, France, Netherlands, UK, Spain, Germany, Australia, Italy, Poland, Russia, and China. The British Origami Society was the first association and was founded in London in 1967.
- Origami USA sponsors a yearly convention in New York that is said to be the largest in the world.
Source: life123.com, hawaii.edu