PERFORM in a PLAY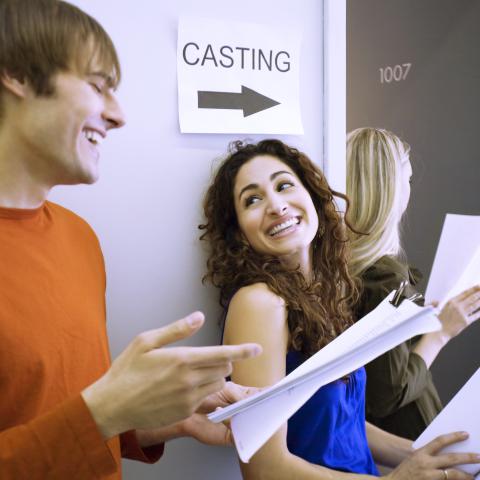 1. Prepare for the audition. Find out where the audition will be held, the audition style, and if you will need to have anything memorized. Some auditions are held privately, while others are in a large group setting. Figure all of this out ahead of time so you aren't surprised or stressed the day of your audition.
2. Stay calm. Before your audition, take a few deep breaths, and maybe do a few warm up exercises such as a few simple stretches, both of your body and facial muscles.
3. Walk in with a smile. Look calm and relaxed, as this shows the director or casting crew that even when you're nervous, you don't look it.
4. Be polite and co-operative. Perform what they ask you to, say thank you then walk out with a smile.
5. Find out how they will let you know if you do/don't get in.
6. Forget about it. There is nothing more you can do now.
7. Try to leave a lasting impression with the casting crew. Do something original that will make you stand out.
8. If you forget something small, without making it obvious, improvising can cover up mistakes.
9. Some times it helps to have a list of experience in acting/dance that you have done previously.
Photos can provide proof (not necessarily needed, except in large schools or plays the school is taking very seriously)