SING KARAOKE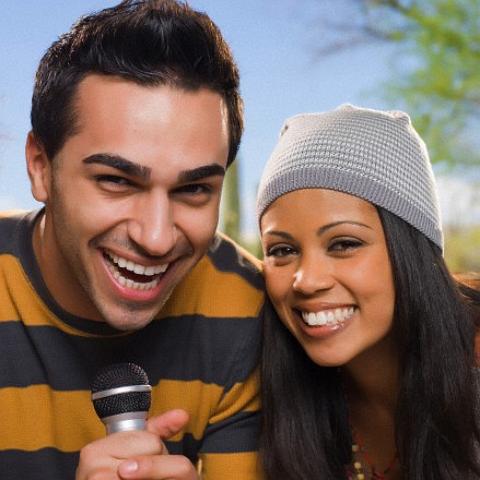 Remember that most people are there just to have fun. Most people won't care if you're a great singer or not, as long as you're at least somewhat on pitch. Asian-style karaoke boxes are private practice rooms where you can hire a room for yourself and close friends so you can sing in a small group before performing in Western-style open talent- quest-like karaoke environment.
Get at it! When you're up there, let it all hang out. It is your time!
Using the old public speaking trick helps: Imagining the audience in their underwear. When you're scoping out venues, pay attention to what the regulars' signature songs are, and try to make sure you don't pick one of those as yours. Not only is it better for the audience (who wants to hear the same song twice?) but it's also good karaoke etiquette.