Set a GUINNESS world RECORD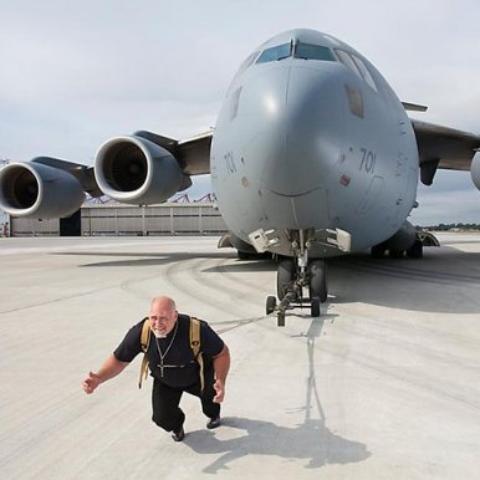 Got an idea for a Guinness World Record but don't know how to get it verified? Whether you're planning on breaking an existing record or you've come up with a crazy new one, it's not difficult to send in your record and get it approved. Plus, it won't cost anything (unless you request an adjudicator, which will be explained later, for a small fee). Anyone can apply, but those under 18 must get approval from a parent or legal guardian first. Read the following article to learn how you can apply and increase your chances of having your very own Guinness World Record title under your belt.
1. Choose a record. When thinking about what kind of record you want to break, keep the following in mind:
- Avoid going for non-records - Your claim must involve a breakable record! Is it the tallest, longest, heaviest, smelliest? You may be able to lick your elbow, but it's not considered a record! Guinness World Records Ltd. rarely accepts "firsts" -- unless it's a "significant first", by which they mean really significant, such as "First man on the moon" or "First movie to gross over $1 billion".
- Do not engage in animal cruelty - Don't overfeed your pets just to make them the heaviest or fattest. Your pets will suffer in the course of your attempt to break a record, which could result in their illness or even death. In Guinness World Records 2008, it says that they do not want to see people apply for a world records if they, lick their elbow or they don't want to see the fattest cat.
- Do not attempt to break the law - Driving at high speeds on public roads is dangerous and illegal, so just don't do it.
- Do not attempt highly outrageous and dangerous stunts such as "teenage surgery" - Teenagers performing surgery or medical operations isn't cool: you're being a danger to society. As are "speedy house builders" who try to build homes in the fastest time. They come down just as fast!
- Make sure your record will be interesting to a wide range of people, such as "Tallest man" or "Most yo-yos spun on one hand".
2. Get in contact with Guinness World Records. Always make sure to contact Guinness World Records before making a record attempt so you know what to do. In order to do this, contact Guinness World Records at http://www.guinnessworldrecords.com. Simply click on "Break a record" and follow the on-screen instructions. Make sure to tell as much as possible about your claim. This is your chance to verify every detail.
- Guinness World Records performs research before accepting or rejecting any record proposals, which is why getting your record approved may take weeks or months. For faster approval, consider Guinness World Records' Fast Track! which provides the following advantages:
- Approval of your record within 3 working days of application
- Priority answers to any inquiry you post about the fast track claim via website
- Priority review of your application within 3 days of the evidence you send
However, the cost for fast track is ?400, or $653.92. If you decide to Fast Track your record after you have already sent the evidence, the fee is only ?300, or $490.44. Remember, Fast Track does not guarantee acceptance of your record. For more information about Fast Track, visit the official website.
3. Follow the guidelines. If your application is for an existing record, Guinness World Records will send you the guidelines that the current record holder followed; if it's for a new record, and they like it, they'll write new guidelines for you. Once you receive these, you're ready to make an attempt.
4. Arrange for a trained adjudicator to be present at your event. This is just an option though, and is not necessarily done by everyone who applies for a Guinness World Record. There are, however, potential advantages to having an adjudicator at your event, such as:
- Instant verification of your record and presentation of your official certificate.
- An article about your record on the official Guinness World Records website.
- Support in the build-up of your record attempt.
- International media coverage for your event.
- Availability of your adjudicator for interviews and press conferences.
- Guinness World Records carries out on-site adjudications for corporate activities, charity functions, product launches, marketing and PR events, sports events, and to raise awareness for good causes.
- With the publication of Guinness World Records: Gamer's Edition, Guinness World Records now carries out a wide range of PC, console, and arcade game adjudicators, from international shows to local arcades.
5. Gather Evidence. The guidelines you're sent will contain details of the evidence they need: expect to filmvideo evidence, take photographs, and have at least two independent written witness statements.
6. Send all your evidence to Guinness World Records Limited. You will receive more information about this when you apply for your record.
7. Wait. If you've requested an adjudicator at your event, he or she can ratify your record immediately. Otherwise, once they receive your package of evidence, Guinness World Record researchers will assess it to make sure that you've followed the rules correctly. This process can take a few months, so be patient and relax!
8. Celebrate! If you're successful in your attempt, you'll either receive your official Guinness World Records certificate in the mail within 4-6 weeks or, if you had an adjudicator at your attempt, they'll present you with your certificate right away. You will be in the next issue of the Guinness World Records Book.
Source: wikihow.com