Go on top of EMPIRE STATE BUILDING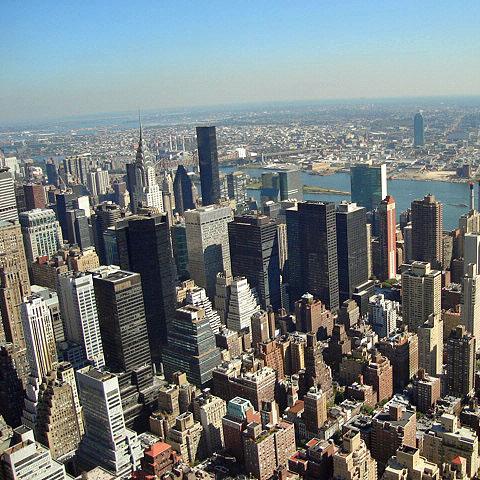 Standing tall in the New York City, the Empire State Building is a 102 storey Art Deco skyscraper. The Empire State Building is one of the prides of the United States standing at the intersection of Fifth Avenue and West 34th Street. The building is a popular landmark of New York tourism and reflects the history and architecture of New York. Empire State Building depicts America's industrial revolution and has played an important role in featuring American culture.
Interesting facts:
-The stories starting from 87th floor and going till 102nd floor represent the Art Deco tower, which is capped by an observatory on the top floor.
-The Empire State Building was the first building to have more than 100 floors.
-It stood as the world's tallest building for more than 41 years, from its completion.
-An intriguing fact is that the original intent of the building was that it was to be used as a mooring mast and depot for zeppelins. That proved both impractical and dangerous due to the sizable updraft from the building itself.
Source: lifestyle.iloveindia.com