Observe from the BURJ KHALIFA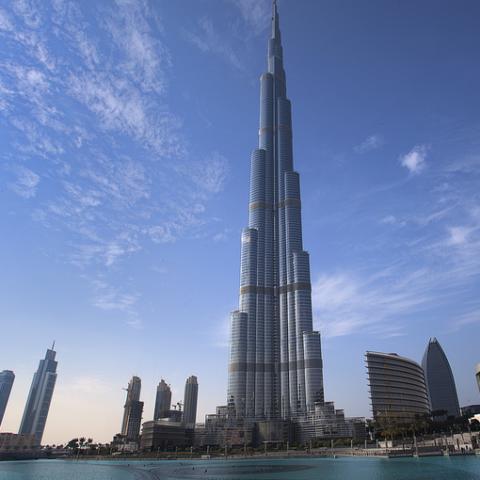 We invite you to begin your Dubai sightseeing with Burj Khalifa, the tallest building in the world. The Burj Khalifa skyscraper is a world-class destination and the magnificent centerpiece of Downtown Dubai , Dubai's new urban masterpiece. The world's tallest building is surrounded by hotels, must-visit shopping destinations and a world of entertainment options.
'AT THE TOP' - BURJ KHALIFA'S OBSERVATION DECK
The high point of any Khalifa experience is the view from At The Top, Burj Khalifa's observation deck. Located on level 124 of the world's tallest tower, this observatory is destined to be the highlight of any visit to the Middle East.
The journey begins in the lower ground level of The Dubai Mall. Throughout the journey to the top, visitors are entertained by a multi-media presentation of the exotic history of Dubai and the marvel of Burj Khalifa.
Take home a lasting memento of your At The Top experience. Shop at either of two At The Top boutiques: on Level 124 for ticket holders, or the publicly accessible boutique on the lower ground level of The Dubai Mall.
Source: burjkhalifa.ae