See KIEV CAVES MONASTERY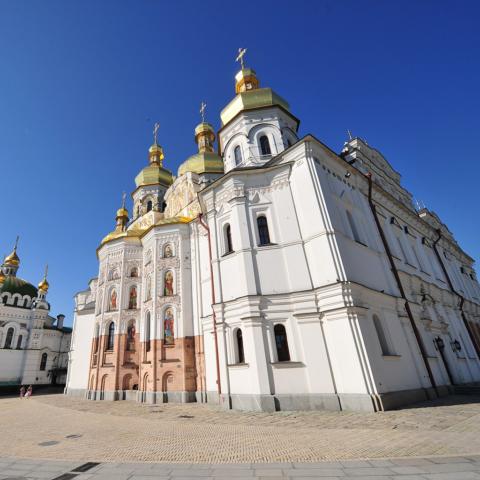 This is one of the remarkable churches in Kiev (Ukraine) that was built around nine centuries ago. This is a great place for you to experience how the architecture was done before as well as make your visit sort of a pilgrimage since it has relics from different saints. Locals also call the Lavra as Monastery of Caves. Lavra caves is the system of underground passages, divided into two parts.
First annalistic mentions of Lavra Caves are related to 1051. At first caves were occupied by the monks who lived their, later in caves started to bury dead settlers of the monastery. In particular there are remains of Chronicle Nestor the author of the 'Story of bygone years', Ilya Muromets — Russian epic hero and the relics of imperishable Lavra saints.
Source: uniqueukraine.travel, famouswonders.com