See STONEHENGE in UK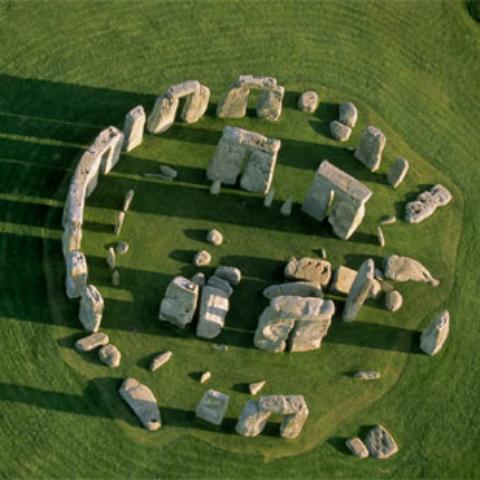 Stonehenge is one of the most recognisable monuments or attractions in the world. They have been around for over 5000 years and in 1986 Stonehenge became a World Heritage Site and is therefore managed since by the English Heritage. Over the last hundred years, serious in-depth analysis of Stonehenge has taken place but the reason behind the construction still remains a mystery – although many do have their ideas.
Fact 1:  Stonehenge is the world's most famous henge
Well, it most probably is… Stonehenge does and will continue to fascinate visitors that pilgrimage to it every day of every year. Every year over 800,000 visitors come to Stonehenge to see it and many many more also drive past it on their way across England. As you look at the Stones today, they were erected over 4000 years ago!
Fact 2: Stonehenge has tried to be moved.
Only just a few years earlier, a small group of people from Wales tried to re-enact a theory but attempting to move a bluestone from Wales to Wiltshire, unfortunately (for them!) they failed when the stone they were moving found its way to the bottom of the Bristol Channel.
Fact 3: Stonehenge is also know as "The Giant's Dance"
Stonehenge is also thought to have been built by the Devil, and so it came to be known as the "Giants Dance", this was because in the 18th Century people believed that fragments of the stones could heal injuries.
Some Short Sharp Facts on Stonehenge….
- The circle of Stonehenge was aligned with the midsummer sunrise, the midwinter sunset, and the most southerly rising and northerly setting of the moon.Pretty impressive for a bunch of Stones?! Some serious thought went into the placement of these Stones.
- From the above fact, it leads into us understanding that the ground plan and structural engineering of Stonehenge incorporate sophisticated mathematical and geometrical understandings on the part of its builders. You would want them working on your property… that is for sure!
- It has been estimated that the construction of Stonehenge required more than thirty million hours of labour… at current rates, that would cost a fortune, and there may have been quite a few tea breaks!
- The Druids had nothing to do with the construction of the stone rings. Druids are known to have conducted their ritual activities mostly in sacred forest groves.
Of course if you want to know more, then you need to look into some of the guided day trips to Stonehenge that leave from London daily and will escort you to the stones and drop you back to your hotel in time for dinner. You can also take in some of the other interesting places in the UK as part of your day including, Windsor, Bath and Oxford.
Source: sightseeingtourslondon.com