See the COLOSSEUM in ROME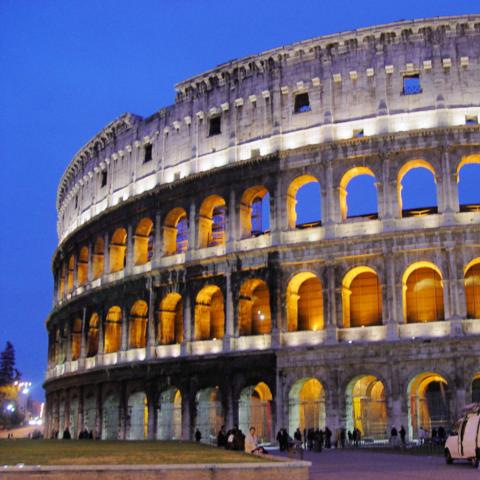 Colosseum is an oval-shaped amphitheatre situated in the heart of Rome. One of the most identifiable landmarks of Rome, the amphitheatre was originally known as the Flavian Amphitheatre and boasted of being the largest amphitheatre ever built in the Roman Empire. One of the greatest examples of Roman architecture and engineering, Colosseum had its foundation laid between 70 and 72 AD, under the emperor Vespasian.
Interesting facts:
- At the time of its construction, the Colosseum had the capacity of seating around 50,000 spectators.
- Roman Coliseum remained in use for nearly 500 years. The last recorded games were held in it in the 6th century.
- The games played in the Colosseum are believed to have taken the lives of about 500,000 people and over a million wild animals.
Source: lifestyle.iloveindia.com