Spend evening on DJEMAA el FNA in Morocco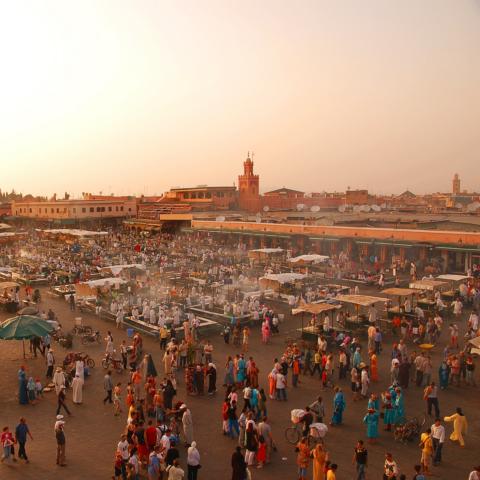 Jemaa El Fna is a central square at the entrance of the market in Marrakech, Morocco. This square comes alive at night, where one can enjoy shopping, eating, dining and drinking the entire night here. There are numerous stalls selling foods, drinks, nuts, dates and snails too.
Those who want a taste of old Morocco can spend at least one night at Jemaa El Fna, arriving before evening to watch the sunset first. This is followed by music played by many musicians, story tellers, dancers and total entertainment. This is total fun for those who want to eat as well as roam and relax at the same time at night - and feel the real Morocco vibe!
Source: placesonline.com