Visit SYDNEY TOWER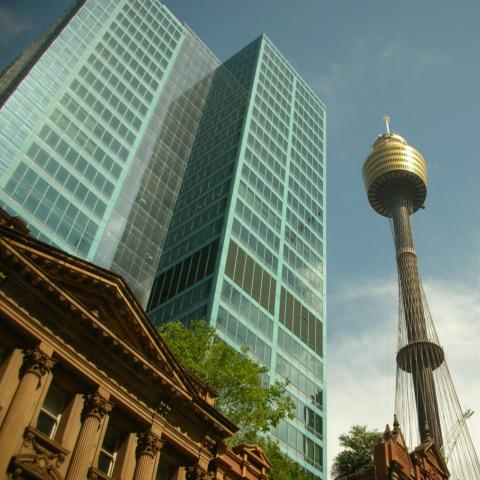 A trip to Sydney, Australia wouldn't be complete without getting a view of the city from the Sydney Tower. Standing 305 meters above the city. Offering a 360 degree view of Sydney and its beautiful harbour, the Observation Deck allows visitors to acclimate themselves to all that Sydney has to offer and more.
Opened in 1981 the Tower is equal in height to the Eiffel Tower. It is ranked as one of the safest buildings in the world .
Also offered to the tower is the OzTrek, a virtual reality show that allows participants to take a ride across Australia. For the real thrill seekers a 45 minute Skywalk is offered at the Tower. The Skywalk allows the adventurer to step outside on the roof of the Sydney Tower. Participants stand on glass-floored viewing platforms. If you want a true bird's eye view 260 meters above Sydney make the Skywalk part of your trip.
Source: helium.com