Visit the GREATEST MUSEUMS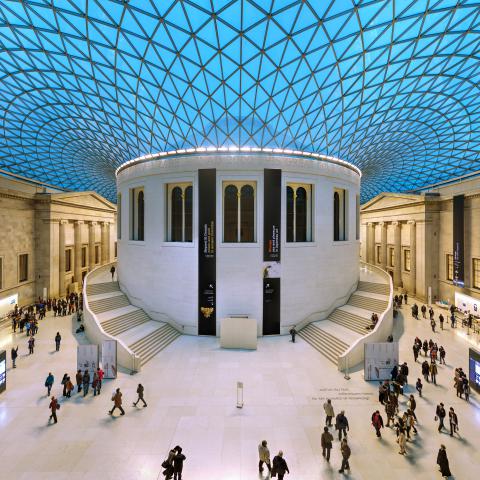 ?1.THE LOUVRE of PARIS. One of the world's oldest museums containing the largest collection of western art dating from the birth of civilizations to the middle of the 19th century.
2.THE METROPOLITAN MUSEUM of ART NEW YORK. It's extensive collection includes more than two million works of art spanning over five thousand years, from pre-history to the present.
3.THE BRITISH MUSEUM. Contains the most famous collection of antiquities from Egypt, Western Asia,
Greece and Rome, also medieval, renaissance, modern and oriental art.
4.THE HERMITAGE in Saint Petersburg, Russia. One of the largest and oldest museums of the world. Its collections, of which only a small part is on permanent display, comprise nearly three million items, including the largest collection of paintings in the world.
5.THE STATE MUSEUM of BERLIN are a group of institutions in Berlin, Germany comprising seventeen museums in five clusters, several Research Institutes, libraries, and supporting facilities. The central complex on Museum Island was added to the UNESCO list of World Heritage Sites in 1999. By 2007 the Berlin State Museums had grown into largest complex of museums in Europe.
6.THE SMITHSONIAN INSTITUTION is an educational and research institute administered by the government of the United States. Sometimes called 'the nation's attic' for the 137 million items in its various collections, the Institution's Washington, D.C. complex of nineteen museums, nine research centers, and zoo—many of them historical or architectural landmarks—is the world's largest such complex.
7.THE EGYPTIAN MUSEUM in Cairo, Egypt is home to an extensive collection of ancient Egyptian antiquities. It has 120,000 items, with a representative amount on display, the remainder in storerooms.