Watch a basketball at MADISON SQUARE GARDEN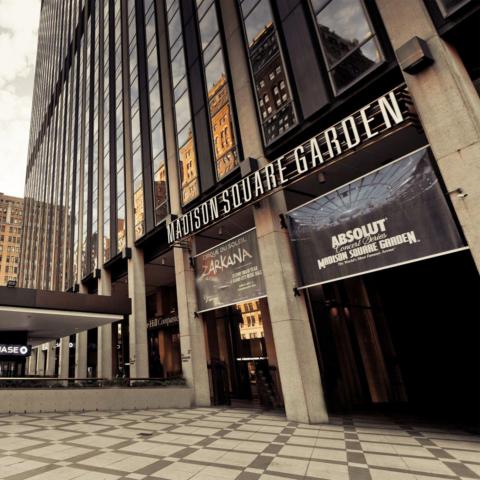 There's nothing like catching a Knicks game at Madison Square Garden, The World's Most Famous Arena.
10 Interesting Facts
1. The fastest sellout of Madison Square Garden was Taylor Swift in 2009, when she sold out the venue in 60 seconds.
2. John Lennon's final concert appearance was at Madison Square Garden, just before his murder in 1980.
3. The Garden is the third busiest music arena in the world, behind only M.E.N. Arena in Manchester and the O2 Arena in London.
4. Michael Jackson's concert during his Bad World Tour was voted as the greatest concert ever at Madison Square Garden in 2010.
5. A renovation coming this summer to the Garden will put spectator bridges running 200 feet long that will let fans look directly down onto the action.
6. Elton John holds the all-time greatest number of shows at the Garden, playing there a total of 62 times.
7. It is currently the oldest NHL Arena, and the second oldest NBA arena (behind the Oracle Arena in Oakland).
8. In 1879, the first artificial ice rink in North America was opened at the Garden.
9. Michael Jordan played his first professional game at Madison Square Garden, scoring 33 points against the Knicks, and the crowd gave him a standing ovation.
10. The Jackson 5 made their first television appearance at the Miss Black America pageant at the Garden.
Source: usastudenttravel.com