Watch fireworks over SYDNEY HARBOR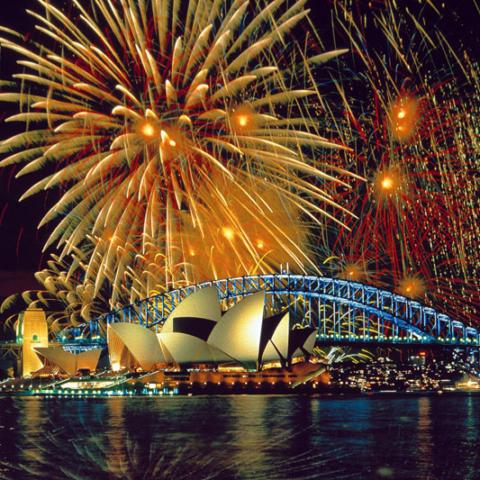 Throughout the year Sydney Harbour forms the backdrop to a number of special events staged on or around this vast blue waterway. New Year's Eve fireworks may be the most famous but other events include the start of the Rolex Sydney to Hobart Yacht Race on 26 December and the thrilling Ferrython races that are held each year on Australia Day, 26 January.
Sydney comes alive in summer. Major events, including Sydney New Year's Eve, really bring the city to life. The spectacular midnight fireworks display, featuring the iconic Sydney Harbour Bridge, is the perfect way to see in the New Year.
Source: sydney.com