ADOPT a PET from the animal shelter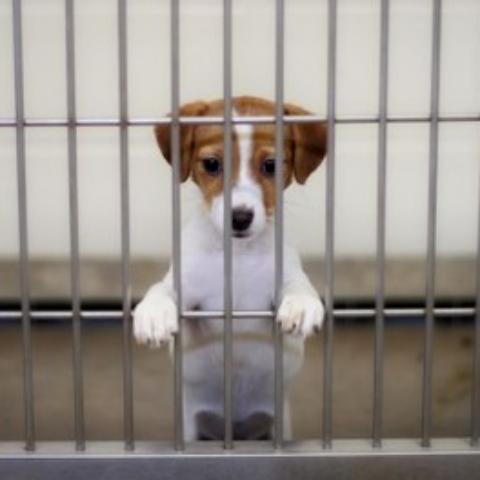 If you have decided you want a pet, you can go to a shelter for pet adoption. Adopting a pet may save an animal's life. Because there are so many homeless pets, numerous cats and dogs are put to death every year. Animal shelters assess the animals that come in to determine their temperament and health status, and will make every effort to match you with the right pet.
1. Decide if you want to adopt a dog, a cat or both.
Make a list of what you'd like in a pet. For instance, would you like to take an animal on walks, a guard animal, or a pet that can sit in your lap and cuddle?
Pet adoption is a big responsibility that should not be taken lightly. Commit yourself to providing a good home for the animal.
2. Make an appointment to talk to a pet counselor at the animal shelter. Bring your list with you. A pet counselor can guide you in selecting the right type and breed of animal to best meet your needs.
3. Visit the shelter and meet different pets. Pet adoption may take time, but you want to be sure to select the right animal.
Sometimes, cats are kept in a communal room where you can go in and socialize with them.
Often, you may take dogs on walks to get to know them better.
Give yourself plenty of time to choose the right animal when you adopt a pet.
4. Prepare your home for a pet. When you adopt a pet, you are making a commitment to take care of them for the rest of their lives.
Pets need food, water, toys and bedding. Pet adoption requires that you take proper care of your animal.
Cats may require a scratching post and a cat litter box.
Dogs will need a collar and a leash so you can take them outside to go to the bathroom and on outings.
5. Find out what type of paperwork the animal shelter requires.
Bring a picture ID with your present address.
If you live in a rental apartment or house, provide proof that you have your landlord's permission to own a pet, such as a lease agreement or letter.
Have a check, credit card or cash ready to adopt a pet.
6. Go to the animal shelter and fill out the adoption paperwork. Shelters want to make sure that they are adopting their animals to a family that will provide a good home.
7. Bring your adopted pet to a veterinarian for a health screening.
Sometimes a free vet visit, including vaccinations, is included with the pet adoption.
Animal shelters are working to solve the pet overpopulation problem. If the animal is not neutered, you may have to sign an agreement stating that you will have the pet altered when you adopt a pet. Make an appointment to get your animal fixed.
8. Give your pet time to get used to its new family. Animal shelters usually have a 7 to 10 day grace period, so that if the new pet doesn't work out, you can bring it back and exchange it for another animal or get your money back.
Source: wikihow.com