FALL deeply IN LOVE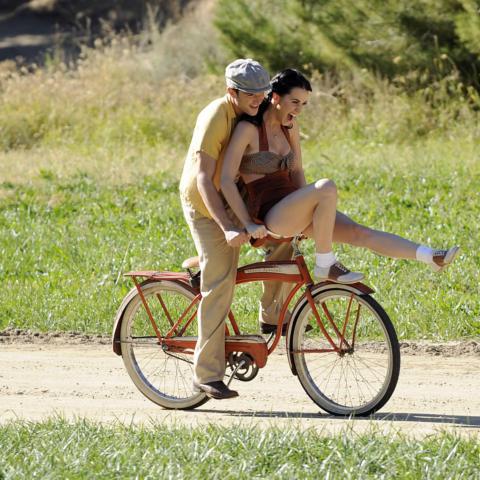 Communication is the most important thing in any relationship. Unfortunately, many times we are unable to put into words what we feel in our hearts. Here are ten things you can say to your sweetheart that will help you convey the depth of your love.
1. In the film "As Good As It Gets," Jack Nicholson said to Helen Hunt, "I'm a better man when I'm with you".It's a line you can borrow and elaborate on.
2. Try starting a sentence with "I fell in love with you when..." and filling in the blank. Reminding each other of one of the sweetest times of your lives together will rekindle your romance.
3. Share with your love something special that he or she once told you. It could be an experience from his or her childhood or something your love revealed in the beginning of your relationship.
4. You may want to tell your intended that you want him or her to be the father or mother of your children. Don't say this unless you're in it for the long haul.
5. "You're the one" may be the most romantic and declarative statement you can make to the person you love. Short and sweet, but it covers all the bases.
6. Don't just say "I love you," but add "because..." and give a reason. Your mate may know that you love him or her. Saying why from time to time will let your sweetie know that you really mean it.
7. Tell your mate that if you could do it all over again, you'd still pick him or her. As the pressures of life get to us, we may daydream about restarting our lives. Letting your other half know that you would want to be together, no matter what, will feel great to both of you.
8. The next time your love does something that tweaks you, let him or her know that although upon occasion you may dislike some of the things he or she does, your love is unconditional.
9. When you find yourself having a deeply moving experience with your lover, say to him or her, "No matter what happens in my life, I will always cherish you and remember this amazing time we're having together." It will create a great memory for both of you.
10. "I look forward to growing old with you" may be the most affirming statement you can make to your other half.
Honest and sincere communication often comes when we are feeling a bit vulnerable, and that is one of the most precious gifts you can give to your mate. With luck, you will grow old together. Sharing your life with someone you truly love, and with whom you can really talk to, is a true blessing.
Source: psychologytoday.com