Have a SECOND HONEYMOON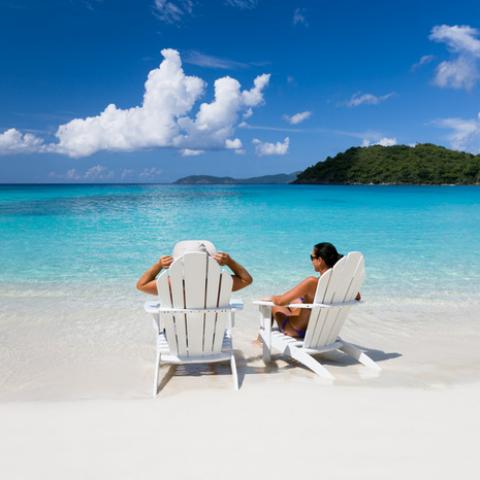 Second honeymoons are a great way to rejuvenate a couple's marriage. If the daily domestic routine is getting the best of one's love life, it may be time for a change of scenery. The following can help to make the plans.
While there are no rules concerning when to plan the second honeymoon, it is important to plan the right place. It is important to select the a place where you can spend uninterrupted time together. Whether around the corner or around the world, the most important thing is that you spend time with your spouse
Be sure to consult your spouse in making plans. Take into account the priorities of one another and plan for convenience. Half the fun in the vacation is in the planning of the trip together.
Long trips require more travel time and provide less time to relax. Be sure both partners are okay with this before making the plans. However, in some cases, the change in scenery or culture in the new location can be essential for the experience.
The planning should take into account one's preferred activities. Some couples want to relax on a beach while others prefer exploring cultural attractions. It is often possible to make plans that allow each partner to have time for their favorite activities. Be sure to keep a couple of days free for sightseeing.
Try a new sport for something exciting. Bungee jumping can put an adrenaline rush in the body. The cold wind of skiing can be invigorating for both people.
If your prefer time alone, consider an isolated villa. If you prefer night life or other types of entertainment, you might prefer something in the city. Choosing the location can set the theme for the honeymoon.
While a couple may love their kids, this is the time to leave them behind. Be sure to make arrangements for the kids to stay with close relatives or grandparents. While you may make a call to see if they are okay, avoid obsessing. Try not to worry too much or call so frequently that the honeymoon is spoiled. This time is just for the couple.
Activities such as planning a couple's may be great for one's second honeymoon. Even if you only have a day together, the massage is a great way to reduce stress and relax. Both partners can leave feeling more relaxed and rejuvenated in a single afternoon.
Source: articlesfactory.com