MEET my favorite AUTHOR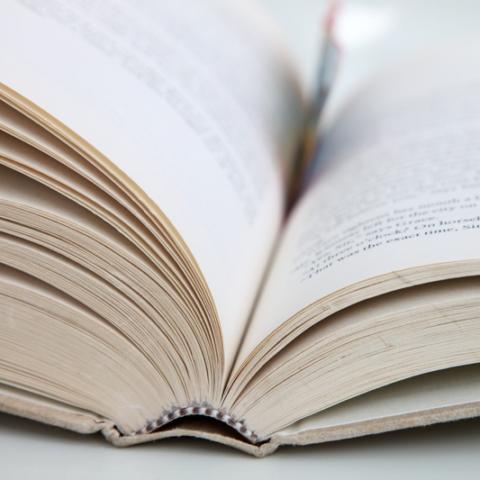 This list of the absolute best living authors features writers who have forever shaped the literary world, producing many books that will go down in history as classics. The art form of literature and writing usually attempts to depict the changing world around us in one aspect or another. It's important to understand the times in which we live and forever record that for the next generation to read. Who are the best living writers attempting this feat?
1. Cormac McCarthy - All the Pretty Horses, Child of God, No Country for Old Men
2. Thomas Pynchon - V., The Crying of Lot 49, Gravity's Rainbow
3. Haruki Murakami - A Wild Sheep Chase, Norwegian Wood, The Wind-Up Bird Chronicle
4. Stephen King - The Shining, The Stand, Carrie
5. Salman Rushdie - Midnight's Children, Shame, Fury
6. Philip Roth - American Pastoral, The Human Strain
7. Toni Morrison - Jazz, The Bluest Eye, Song of Solomon
8. Umberto Eco - The Name of the Rose, Foucault's Pendulum
9. Milan Kundera - The Unbearable Lightness of Being, The Joke
10. Harper Lee - To Kill a Mockingbird
11. Margaret Atwood - The Handmaid's Tale, Cat's Eye, Alias Grace
12. Ian McEwan - Saturday, The Innocent, Atonement
13. J. M. Coetzee - Life & Times of Michael K, Foe, Age of Iron
14. Joan Didion - Slouching Towards Bethlehem, Play It As It Lays, The Year of Magical ...
15. Don DeLillo - White Noise, Libra, Mao II
16. Alice Munro - Friend of My Youth, Open Secrets, The Love of a Good Woman
17. Jonathan Franzen - The Twenty-Seventh City, How to Be Alone, Freedom
18. Neil Gaiman - Stardust, The Graveyard Book, American Gods
19. Zadie Smith - Piece of Flesh, White Teeth, On Beauty
20. J. K. Rowling - Harry Potter series, The Casual Vacancy
21. Kazuo Ishiguro - The Saddest Music in the World, The White Countess, The Unconsoled
22. Joyce Carol Oates - Snowfall, Love and Its Derangements and Other Poems, The Journals of Joyce ...
23. John Irving - The Cider House Rules, A Son of the Circus, A Prayer for Owen Meany
24. Jeffrey Eugenides - The Virgin Suicides, The Marriage Plot, Middlesex
25. Junot D?az - The Brief Wondrous Life of Oscar Wao, This is How You Lose Her
26. Michael Chabon - Wonder Boys, Summerland, The Amazing Adventures of Kavalier & Clay
27. Marilynne Robinson - Housekeeping, Gilead, Home
28. Tom Wolfe - The Last American Hero, Bonfire of the Vanities, The Right Stuff
29. Martin Amis - Money, London Fields
30. Michel Houellebecq - Platform, Whatever, H. P. Lovecraft: Against the World
Source: ranker.com