Participate in a Long Distance CHARITY RUN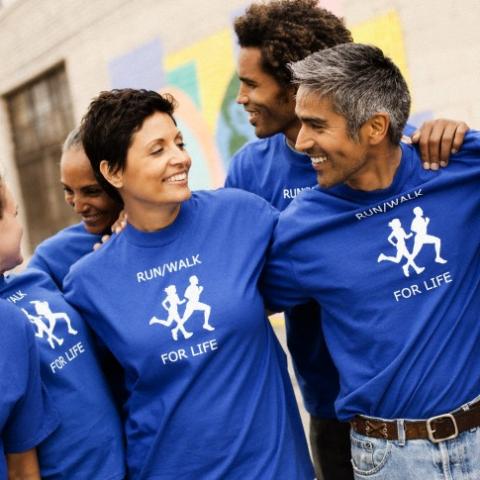 Charity runs are a great way to get fit and raise money for a cause that is close to your heart. People take part in charity runs for a variety of reasons. Some do it to raise money, others to challenge themselves and beat their personal best while for many it's an opportunity for them to get fit. I personally do it for all three reasons. But no matter what your motivation may be, everyone agrees that charity runs are extremely fun!
But the prospect of running for long distances can be quite daunting for newcomers. So here are five reasons why you should run for a charity
1. You are running for a good cause.
There's no denying that running is tough. But what makes all the pain worthwhile is that you are running to raise money for people who are in desperately need of your support.
So if you ever find yourself struggling with your training or if you feel like quitting, remember that you are not just running for yourself – you are also running to give hope to those who are less fortunate than us.
2. Everyone can participate.
Fauja Singh, also known as the Turbaned Tornado, last raced in Melbourne's 15km Run for Kids event. What is remarkable about the Turbaned Tornado is that he is 101 years old. He participated in his first marathon at the ripe old age of 89 and has since completed nine 42 km marathons in cities around the world such as London, New York, Hong Kong and Toronto.
So age is no barrier!
3. It's a good way to hang out with friends.
Many people sign up with a group of friends or colleagues from work. They set up a fundraising group, give it a funky name and then people can donate to their group rather than to an individual. Running with friends also means that you have someone to keep you company throughout the race!
If some of your friends are terrified of running, you might be able to persuade them to act as your cheerleaders to give you a much-needed boost as you near the finish line.
4. It's good for your health.
Studies have shown that exercise is great for your health. It helps prevent heart disease, diabetes and obesity and boosts your immune system. It also improves your mental health and reduces stress. In short, running is good for you!
5. It's a memorable experience.
The event organisers like to pick the most scenic routes to make the experience as memorable as possible for participants.
For most people, crossing the finish line is an amazing achievement. It's never easy running for a prolonged period of time. So no matter what time you finish in the race, even if you are the last one to cross the line, everyone that participates is a winner.
Source: timothylam.wordpress.com