Swim at LOVERS BEACH, Mexico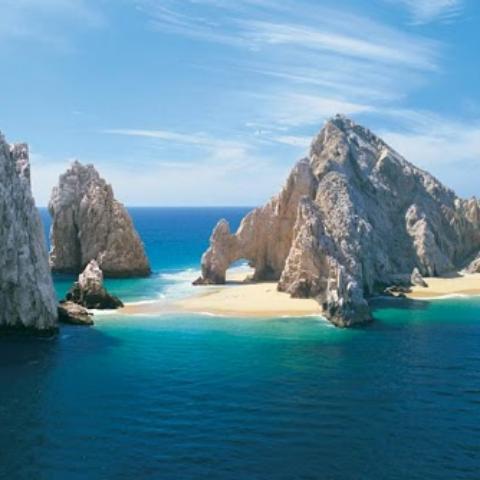 Lover's Beach, located at the very tip of Mexico's Yucatan Peninsula, is a breathtaking display of Cabo San Lucas' natural landscape. The hidden beach is surrounded by many rocks jutting out of the surf, one of which has been eroded by the ocean's waves into the shape of an arch. Lover's Beach can be reached easily by boat, making it a great destination for a secluded, romantic lunch.
The tip of the Yucatan Peninsula gives visitors the chance to see the Pacific Ocean and the Sea of Cortez at the same time. The clashing waters create powerful currents and waves that cannot be seen anywhere else in the world. Giant rocks dotting the coastline of Lover's Beach help to make the scene even more majestic. The most iconic of these formations is the Arch, which can be seen from the shores around Lover's Beach, but the view from this private cove is one of the best.
Travelers who find themselves in Cabo San Lucas should be sure to visit the beaches to see the rock formations. A boat trip to Lover's Beach can make the trip even more memorable, as this cove cannot easily be reached by foot and is rarely crowded.
Source: ymtvacations.com