VACATION with my GRANDCHILDREN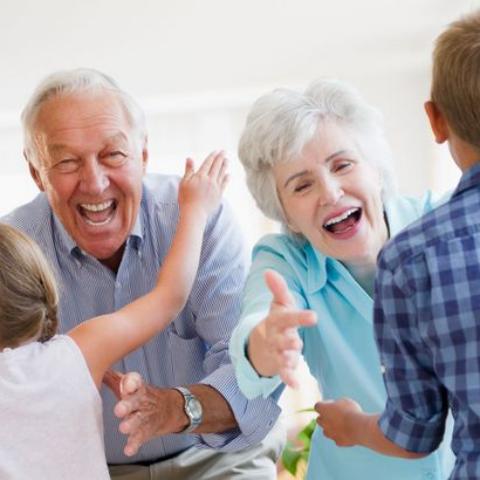 Spending quality time with your grandchildren is a great way to build relationships and memories…it only takes a little preparation to make the trip pleasurable for all.
10 things you need to know when traveling with grandchildren
1. Have your grandchildren spend the night in your home on several occasions prior to your trip. This will allow them to get used to being with you… and apart from mom and dad.
2. Let the children be in on the planning. Discuss all the possibilities that you have considered appropriate for you first, and then allow them to pick what sounds fun to them. Don't offer to take them on a trip to the snow, for instance, if you are unable to move around on slippery surfaces, otherwise you will spend your time worrying about falling instead of enjoying the trip.
3. Choose locations that have medical facilities available in case there is an emergency.
4. Pick a vacation that may offer supervised activities for children in order to give you a break.
5. Make arrangements for downtime each day of the trip. Children will want to stay active, but they also need to have times of rest in order not to get cranky (the same is true for grandma and grandpa).
6. Give each child its own flashlight. This can be especially helpful when night comes and they are in a strange place. Quick access to a light can help calm their fears.
7. If possible, choose a hotel with a heated swimming pool. Most children love playing in the water.
8. When it comes to mealtime, allow lots of freedom in choices. While you certainly don't want them sick and cranky from eating lots of junk food, this is not the time to insist they eat their Lima Beans either. When children are away from their normal food habits, this can become an area of quick tension if the rules are too rigid.
9. Have each child bring a small bag of their favorite toys including any stuffed animal friends they may be "attached" to. These small familiar things from home will bring them a sense of comfort.
10. Have the parents make a list of any peculiar habits or special routines that may be helpful for you to know. You will also need to have a "parent consent" letter for each child.
Source: hubpages.com