Become a TRIATHLETE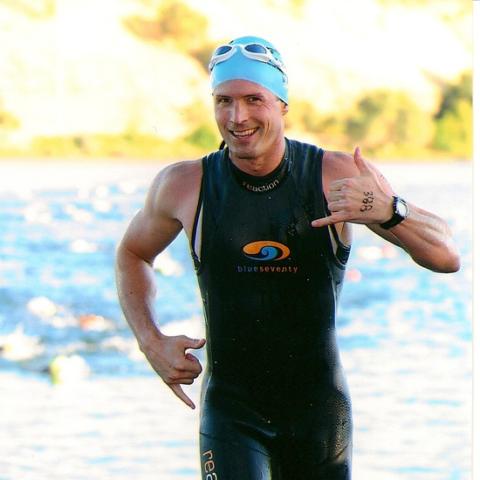 10 Steps to Becoming a Triathlete
Whether you're a runner looking to shake things up, or a fitness newbie looking for a fun sport, triathlon is waiting for you. From the confidence you gain tackling three sports to the fun you have along the way, triathlon is too enticing to overlook. More than 1 million people stepped up to a triathlon starting line last year—37 percent of them women, according to USA Triathlon.
Follow these 10 steps and start your journey to become a triathlete today.
1: Dispel Your Fears
Think you have a valid reason why you shouldn't try triathlon? Think again. You can learn how to swim; You don't have to spend a fortune on gear; and you do have time to train.
2: Sign Up for a Race
For most athletes, the best motivator is having a goal. Once you choose a race, you have something to work for. Tip: a sprint triathlon close to home is a good place to start.
3: Get the Gear
Triathlon gear doesn't have to be fancy, it just needs to get you through training and across the finish line. You want to start with the basics—goggles, running shoes, bike and helmet—but there are a few often overlooked items that can help make you more comfortable on race day.
4: Follow a Training Plan
Training plans are a triathletes best friend. They tell you when to do a workout and when to rest. And if you trust them, they are the best way to prep for a successful race day.
5: Overcome Your Fear of the Swim
The swim is often the most intimidating part of a triathlon, even for multisport veterans. The key is to know what to expect, and learn how to manage your fears in time for race day.
6: Practice Nutrition
From pre-workout breakfasts to mid-workout snacks, nutrition is an important part of training. Use your longer workout days to experiment with the foods that work best for you. This helps prepare your stomach for nerves and stress on race day.
7: Practice Transitions
Training for three sports is one thing, transitioning between those sports is another. Fast transitions will come with time, but your primary goal should be smooth transitions. Be sure to practice several times before race day. Set up your transition area, and go through the motions of both swim-to-bike and bike-to-run gear changes.
8: Trust Your Training
It's common among endurance athletes to doubt their readiness in the days, hours and minutes leading up to the race. During this time, however, it is essential to stay focused and ignore what anybody else says. Do not make any last-minute changes to your strategy or your gear. Trust that you did everything you could do to prepare and have a little faith in yourself.
9: Rock the Race
Triathlons are supposed to be fun, so try not to let the nerves rule your day. Remember to breathe and soak in your surroundings. You've earned it.
10: Celebrate Your Accomplishment
You've put in the time and you've worked hard. Take a moment to congratulate yourself. Triathletes should typically take a week or more to recover from a race so use this time to reflect on your experience, pat yourself on the back, and start daydreaming about your next triathlon.
Source: active.com