DIVE the GREAT BARRIER REEF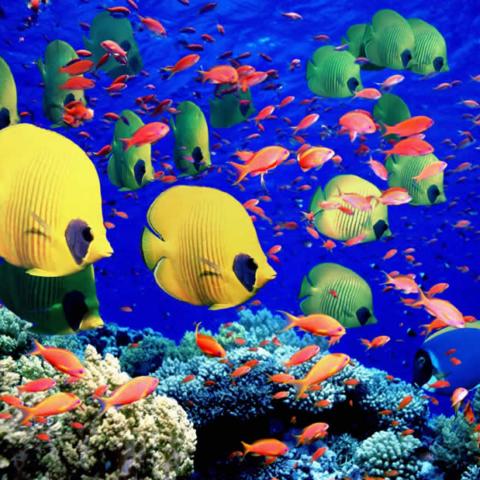 Rated as both Australia's and one of the world's top scuba destinations, diving the Great Barrier Reef should be at the top of any true dive enthusiasts' must-do list of places to visit. Here are some great places visit:
1.LIZARD ISLAND is not just one of Australia's best dive locations, but is frequently listed as one of the top spots in the world. The national park is a great base for those keen to explore the northern part of the Great Barrier Reef. Cod Hole is a favourite dive spot (also suitable for beginners) in the famed coral wonderland. Much of these northern waters remain relatively untouched and you're likely to see everything from manta rays, potato cods and White Tip reef sharks, to giant clams and feather stars.
2.HERON ISLAND situated at the southern end of the Great Barrier Reef, World-Heritage listed Heron Island is one of Queensland's best dive sites. It's also the most accessible, making it a great place to learn how to dive. A 15-minute ride out from the jetty and you'll have some 30 dive sites to pick from. The Coral Cascades, Heron Bommie and the Blue Pools are some of the most popular sites. You'll see Wobbegong sharks, parrotfish, Moray eels, octopus, turtles, anemones and stunning Staghorn Coral banks, overhangs and tunnels.
3.YONGALA SHIPWRECK. The Yongala sank during a cyclone in 1911, killing 122 people, a racehorse and a bull. But a century later, the ship is once again budding with life, albeit under the sea. Sitting 90km southeast of Townsville, the enchanted shipwreck is listed as one of the top ten dive sites in the world. You'll see a multitude of marine life has converted this wreck into a mansion and you're likely to catch a glimpse of several different species. It's just awesome. Corals are so bright, and all the fish look like they've been on steroids. It is like a bustling city down there, only the inhabitants are fish, sharks, turtles, clown fish, eels, snakes everywhere, potato cod.
Source: news.com.au