Do a STANDING SOMERSAULT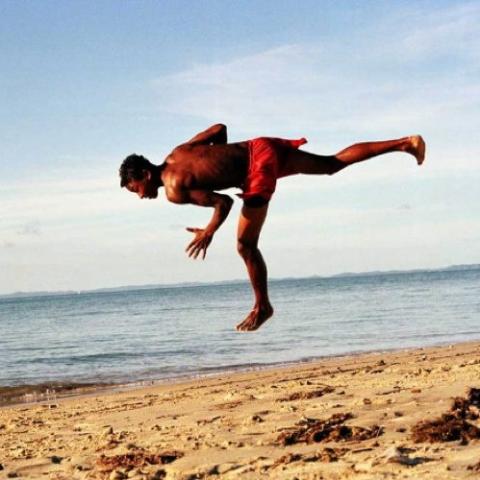 HOW TO DO A STANDING FRONT FLIP
A front tuck is a flipping, aerial skill done in a tucked body position, with your knees pulled tightly into your chest. Gymnasts and cheerleaders typically do this skills as a punch front tuck with a running start and a punch, or two-footed jump, to gain power for the skill. However, after solidly mastering a front tuck from a running start, you can begin to work on a standing front tuck, which requires you to get all your height from just your leg muscles.
Step 1
Stand with your arms above your head and your feet together. Pick something on the wall in front of you to look for as you rotate.
Step 2
Bend your knees deeply and jump in the air as high as you can.
Step 3
Bring your knees into your chest as you start to flip forward. Swing your arms down to grab your shins.
Step 4
Rotate in a tight tucked position, until you see your chosen spot on the wall.
Step 5
Open your body up as soon as you see your spot on the wall.
Step 6
Land with your feet together and your knees slightly bent.
Source: livestrong.com