Explore Mt. EVEREST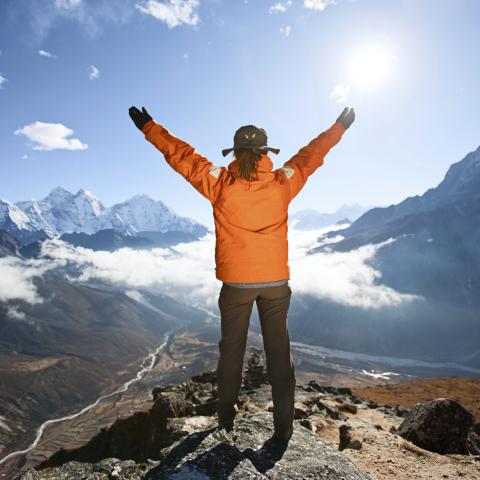 Imagine on being on top of the world, literally. Well, that must be how the mountain climbers feel when they reach the summit of Mt Everest! Located in Nepal, Mt Everest is the highest peak above the sea level in the world. Being on top of the Mt Everest is the life-long dream of many mountain climbers, with most of them claiming it as their life's biggest achievement.
Interesting Facts About Mt Everest:
-Mt. Everest is 8,848 m (29,029 ft) tall and growing every year, at a rate of about 2.4 in/6.1cm per year. It is the world tallest peak and still geologically active, along with other Himalayan peaks.
-There are two prominent routes to the summit - the northeast ridge route which begins from the north side of Everest in Tibet and the southeast ridge on the south side of Everest in Nepal.
-To climb the Everest, each climber should get a permit from the Nepalese government. This permit is very expensive; costing close to US $ 25,000 per person.
Source: lifestyle.iloveindia.com