Go RIVER TUBING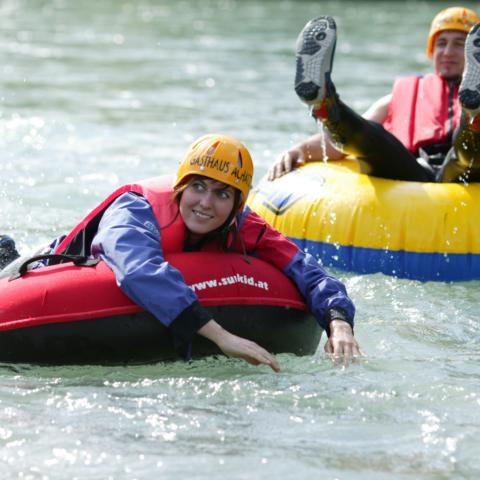 Enjoy the summer scenery and native wildlife as you float down the river, or get wet and wild as you navigate the rapids.
River tubing is an outdoor sport in which people ride innertubes or inflated disks down a river. Depending on the conditions at the river, tubing can be a relaxing way to spend an afternoon, or it can be an invigorating adventure. Many companies offer river tubing services to visitors who are interested, and it is also possible to purchase the necessary supplies for private tubing expeditions. On a gentle river, this sport is suitable for people of a wide range of ages and physical abilities, and it can be a great vacation activity for people traveling with children.
Like other water activities, river tubing does carry some risks. Tubes occasionally flip, and people sometimes fall out of their tubes as they travel over rapids and through rough patches. Wearing a life jacket is recommended, as is knowing how to swim, and tubing with a partner is always a good idea, in case there is an accident. Tubers should also make sure to arrange transportation from their landing stage, as river tubing is usually a one way trip.
Source: wisegeek.com