Go to TOUGH GUY COMPETITION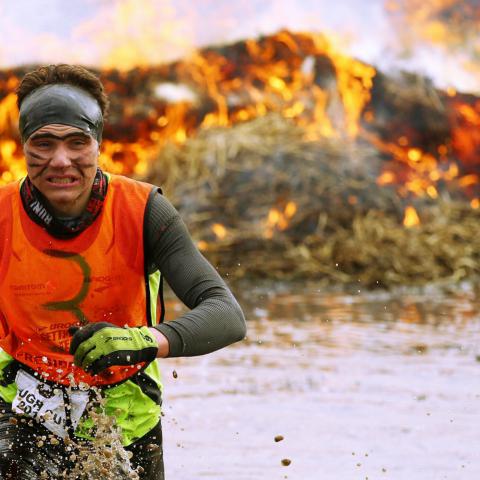 An electrifying challenge! Thousands of competitors are burned bruised and zapped as they endure the annual Tough Guy race
- 5,000 competitors take on the eight-mile assault course through thick mud
- Racers risk being burnt, scratched and even electrocuted during challenge
- Thousands take on race each year, but up to a third never even make the finishing line
It's billed as the toughest race in the world, and it's not hard to see why when competitors face being burnt, scratched, bruised and even electrocuted.
But thousands of people today took to the eight-mile assault course, through water obstacles and mud, as they competed in the annual Tough Guy challenge.
Competitors are expected to haul their exhausted bodies through thick mud, under yards of barbed wire and over huge wooden barricades before hurdling walls of fire and plunging into a freezing lake.
Source: dailymail.co.uk