RIDE OSTRICH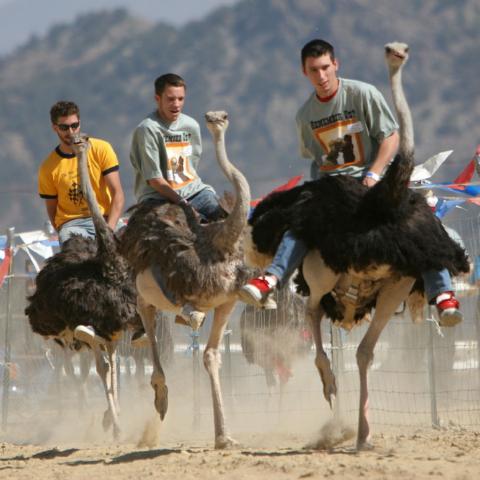 If you're ever in South Africa and would like to do something different, try riding an ostrich. It can be a fun and exciting activity, assuming you're up for the challenge.
Riding an ostrich takes a lot of skill but amateurs are welcome to try their luck in Oudtshoorn, in the Karoo. Ostrich farms abound in this semi-desert area of South Africa, there are hundreds of them. Oudtshoorn is the place to master riding this ungainly but strangely attractive, non-flying bird. If you're feeling very confident, there are regular races to be enjoyed as well but you should probably leave those to the professional ostrich jockeys.
Once you're done attempting to ride the bird, you can taste its relatives by eating some delicious Ostrich Biltong or Pat?.
Source: goafrica.about.com