RIDE an ELEPHANT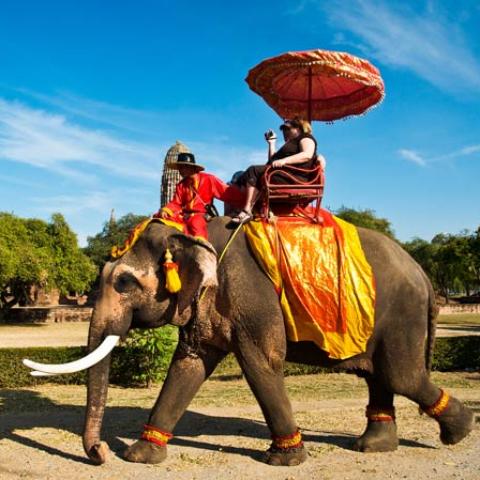 Not recommended! The only reason why this activity is part of ideas list is to drive AWARENESS!
Save The Elephant Foundation!!!
Wild elephants won't let humans ride on top of them. So in order to tame a wild elephant, it is tortured as a baby to completely break its spirit. The process is called Phajaan, or "the crush".
It involves ripping baby elephants away from their mothers and confining them in a very small space, like a cage or hole in the ground where they're unable to move.
The baby elephants are then beaten into submission with clubs, pierced with sharp bull-hooks, and simultaneously starved and deprived of sleep for many days.
Brutal elephant training has been a traditional practice in Southeast Asia for hundreds of years. The problem these days is that most captive elephants in Thailand are used to entertain tourists rather than for traditional purposes like logging or military use.
It's our demand for elephant rides and circus acts that leads to more baby elephants getting captured from their mothers, tortured, and sold off to entertain us.