Ride a MOTORBIKE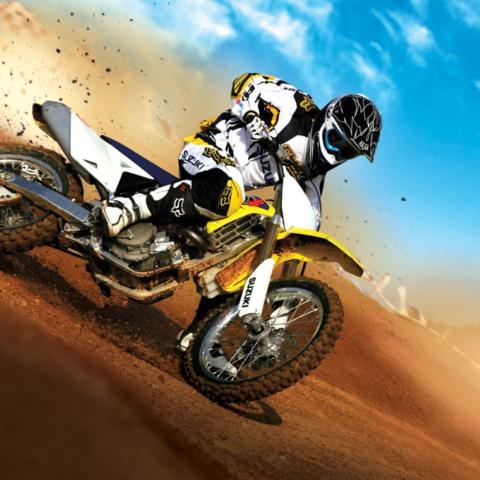 11 Interesting facts about motorcycle & motorcycling:
1. The first motorbike was built in Germany in 1885 by Gottlieb Daimler and Wilhelm Maybach. It was called a Reitwagen (riding car) and it was the first gas powered vehicle, a precursor to the current day automobile.
2. The tallest motorbike in the Guinness Book of World Records was built and ridden by Gregory Dunham. It was over 11 feet from the ground to the handle bars. The tires alone were 6 feet tall and the entire bike weighed 2.94 tons.
3.Tom Wiberg of Handouml, Sweden built the worldandrsquo smallest motorbike. The wheel base was 3.14 inches, and the seat was a mere 2.55 inches off the ground. This mini-motorbike can go a whopping 1.24 mph. Wiberg managed to ride the bike 32.8 feet.
4. The longest motorbike was built by Oleg Rogov in Tver, Russia on December 19, 2005. The motorbike was over 31 feet.
5. The longest motorbike ride through a tunnel of fire was made by Hou Jun in Changchun City, Jilin Province, China on July 19, 2007. The flaming tunnel was 178 ft. 10 inches.
6. Billy Baxter, who lost his eyesight while serving in Bosnia, set the record for blind solo land speed on a motorbike at 164.87 mph on August 2, 2003.
7. Hou Xiaobin of Binzhou City, China broke the record of the longest backward motorbike ride on October 4, 2006. Hou rode his motorbike backward 93.21 miles
8. The largest motorbike pyramid was built in Jabalpur, India on July 5, 2001 by the Dare Devils Team of the Indian Army Signal Corps. The pyramid, consisting of 201 men balanced on 10 motorbikes traveled 424 feet.
9. Robbie Maddison broke the famous Eval Kneivalandrsquo;s record of longest motorbike jump in Las Vegas in January of 2008 by jumping his bike 277 feet.
10. Emilio Scotto made the longest motorbike journey, traveling a total of 500,000 over ten years. Emilio began mapping out his route when he was eight years old. Heandrsquo;s even written a book detailing his epic journey.
11. The largest parade of Harley Davidson motorbikes was conducted for charity in Denver, Colorado on December 8, 2002 and included 2,118 riders.
Wishing you all a safe and happy riding!