Go to PARIS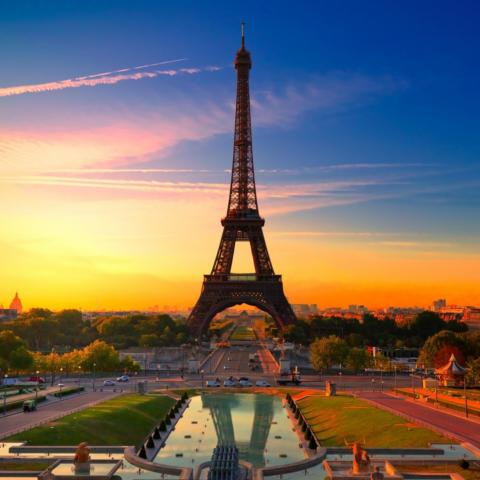 The City of lights or the city of romance, it is the sheer beauty and magnetism of the city of Paris that evokes such sobriquets for it. A center of art and architecture, and the home of fashion as we known it.

Paris is full of such architectural wonders.
1. The most famous spot in Paris is the Effiel Tower. It is the symbol of Paris, and indeed of France. An engineering marvel, it is the place tourists head to first start their journey of Paris.
2. The Louvre Museum has some of the greatest collections of art in its possession.
3. Yet another magnificent collection of 19th century paintings in Paris is at Musee d' Orsay. Brilliant works of greats such as Monet, Van Gogh, Renoir, Manet, and Rodin can be found here.
4. Pont Neuf doesn't mean Bridge Nine. It means New Bridge. Today, it is the oldest existing bridge in Paris.
5. The Storming of Bastille was a symbolic act (July 14th 1789). Bastille was known for holding political prisoners, especially those openly critical of the monarchy. But on the day Bastille was actually stormed, there were no political prisoners of significance in the jail.
6. The Cathedral of Notre Dame built in a Gothic style, the cathedral took an astounding 87 years to complete!
7. Paris' nightlife is famous. With world-class bars and clubs, the city almost never goes to sleep here. You can visit the Bal du Moulin Rouge – the birthplace of the French Cancan.