Travel to UKRAINE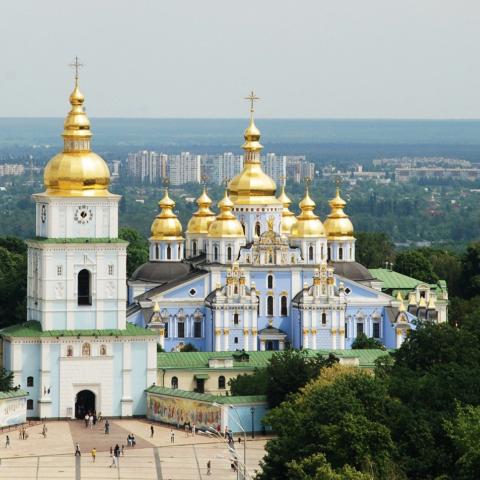 Ukraine's history began with the Kievan Rus' which was a starting point for all Slavic nations. After the Great Northern War Ukraine was divided between Russia and Austria, but became independent again after the dissolution of the Soviet Union in 1991. Currently Ukraine Largest in Europe excluding Russia. The Ukrainian language is the official language in Ukraine, however Russian is also widely spoken.

Ukraine is a wonderful country with rich culture and extremely interesting traditions. Ukrainians pay great attention to observing holidays. They try to keep all traditions and customs of their ancestry.
- The Carpathian Mountains have a magic influence on everybody who has ever been to this area. These mountains in Ukraine give you absolute feeling of freedom and health, suitable for skiing, hiking, fishing and hunting.
- The autonomous republic of Crimea is part of Ukraine and is within the peninsula. Stunning mountain scenery, warm sea and a long season of summer sunshine have made the Crimean coastline the Riviera for Ukrainians.
- And of cause due to Great Historical of the country one of the main and unforgettable parts is its ancient castles and fortresses.
- Ukraine has a challenging history in the past with 1st world war; a man-made famine in the Ukrainian SSR, heavily damaged by the 2nd world war, experiencing the world's worst nuclear accident at Chernobyl and many more.
- Officially there are four World Heritage Sites sites in Ukraine. Saint-Sophia Cathedral and Related Monastic Buildings: Lviv - the Ensemble of the Historic Centre.
- The subway station Arsenalna in the Kyiv city center is the deepest subway station in the world at 105 meters below ground.