Visit NEW YORK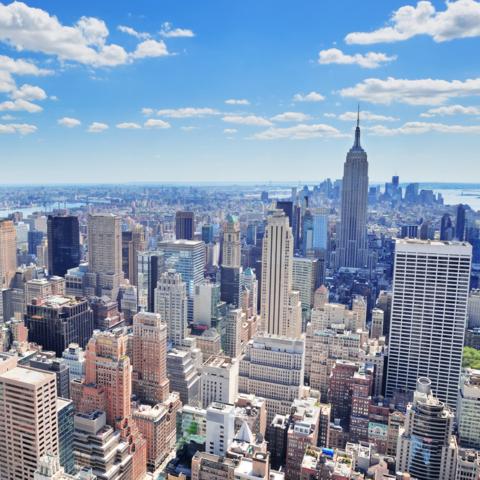 New York is the largest city in the United States. It also ranks amongst the largest urban areas in the world. It lies on one of the world's finest natural harbors and is a major center of commerce and finance. The city internationally affects the fields of media, education, entertainment, arts, fashion and advertising. Apart from this, the city is home to few world renowned landmarks such as the Statue of Liberty, Wall Street, Empire State Building and formerly the twin towers of the World Trade Center. Thus, New York offers varied places to see and things to do.

Interesting facts:
- New York City has 4,000 street food vendors.
- Manhattan's Chinatown is the largest Chinese enclave in the Western Hemisphere.
- More than 250 feature films are shot on location in New York City each year.
- The New York subway system is the largest mass transit system in the world with 468 stations and 842 miles (1355 km) of track.
- The musicians who perform in the NYC Subway system go through a competitive audition process.
- The Brooklyn Bridge was the first bridge to be lit using electricity.
- The Federal Reserve Bank on New York's Wall Street contains vaults that are located 80 feet beneath the bank and hold about 25 percent of the world's gold bullion.