Visit ROME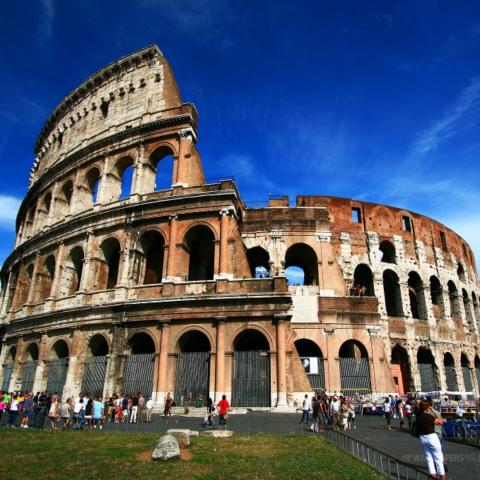 Rome is called the Eternal City. With more than 3,000 years of history behind it, it is difficult to sum up this ancient city in words. The best way to know this city is to explore it. There are many faces to this city – the capital city of the old, the center of food and fashion, and the Catholic faith. Your journey of this city will depend upon how you want to remember it. Main Attractions: Colosseum, St. Peter's Basilica, Sistine Chapel, Pantheon, City Center, Trevi Fountain, Forum Romanum, Piazza di Spagna, etc.

Interesting facts:
- Rome's Colosseum, a huge amphitheatre located in the center of the Ancient City, at one time could seat as many as 50,000 spectators of gladiator games and other public battles. The Colosseum which was constructed between 70 and 72 AD is among the Seven Wonders of the World.
- Three Coins in a Fountain, Make a Wish! Just about every tourist heads over to the Trevi Fountain to throw a coin in and make a wish that they too will once return to the Eternal City.
- Everyone knows that pasta is Italy's staple dish. Italians eat it for lunch. It is estimated that Italinas eat about 60 pounds of pasta per person per year.