Have a YACHT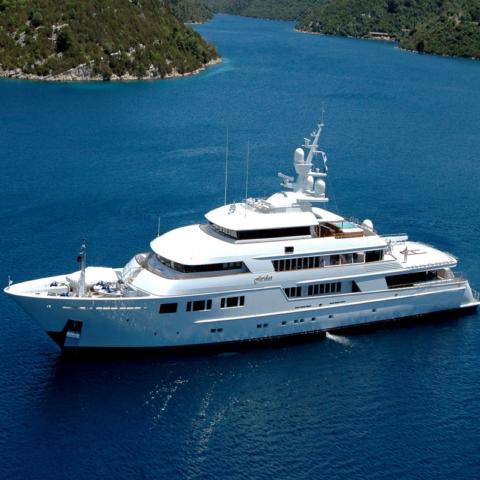 1. Secure your financing. You should understand how you will finance the boat before you ever step foot in a yacht showroom.
2. Decide between new and used yachts. Both the new and used yacht markets are large and active, and both have advantages and disadvantages. New boats are sold at a very high premium when compared with relatively new used boats. Second-hand yachts, however, may be cheaper but include a certain amount of risk and uncertainty about the boat's history and structural integrity.
3. Know your purposes for the yacht. A harbor gem designed to show your friends and have lunch on is a very different boat than a serious cruiser or ocean-going vessel. You need to know exactly what you'll be using the yacht for before you buy anything.
4. Consider a brokerage. If you're looking to the upper-end of the market, a brokerage can give you a little bit of assurance that the boat came from a reputable owner and is in good shape. If you don't want to spend too much money, look at your local classifieds and marinas to see what's out there.
5. Get a professional survey. Having an expert survey the boat is not an option. You must get the boat fully inspected for any damage or problems before you even seriously consider buying it. Hire a professional to complete this important part of the process.
Source: ehow.com