Own a BEACH HOUSE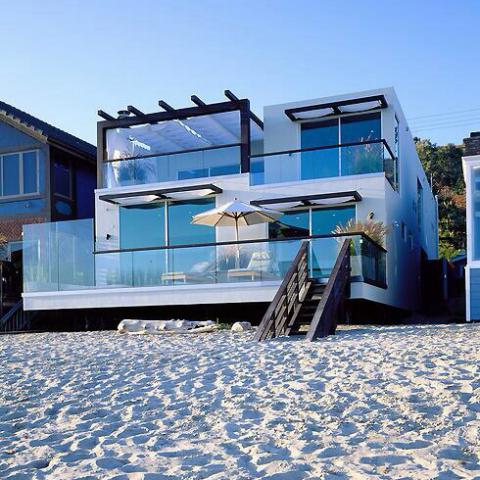 Everybody loves to go to the beach. Here are few reasons why consider living near the beach
1.Relaxation. The beach is a place you go to for relaxation and it's not surprising that you would want to feel that great feeling everyday especially after work. Living beside a beach is like always being on vacation since you don't have to travel far to relax and smell the sea breeze.
2. Place to mingle. The beach is for everyone so expect to meet different kinds of people every time. Bonfire parties by the beach are a great activity to party and meet new people. You can also meet people by joining in beach activities like playing sports.
3. Workout. If you want to work out but you hate doing it in a gym or running on a busy city street, then the beach is a good running place for you. Swimming is also a good way to stay fit and an accessible way to unwind since you are just a few steps away from the beach. Aside from that you can also try Frisbee, beach volleyball, beach football and other sports. Some also enjoy doing extreme sports like kite surfing, jet skiing, and parasailing.
4. Inspiration. Living by the beach would surely inspire you in more than one ways.
5. Enjoy nature. Living by the beach is a convenient way to enjoy nature. There's always a chance you can see a dolphin, rare seashells, and critters. There are also jellyfishes, crabs, and even birds. You can spend all day looking and exploring to find different sea creatures. After, you can enjoy the beautiful sunset by the beach.
6. Play and shop. When you're near the beach, commercial establishments are surely just a drive away. You can enjoy boardwalks and play games, fun rides, and eat fair foods.
7. The beach is a good place to have quality time with your family and friends. The beach is a good place to spend time with your family or your friends since the beach caters to all ages. You can play with the kids by building sand castles, and party all night with your friends. The beach is also a good place to have fun for everyone.
8. Weather is good. The weather on a beach is always almost good. You'll have chilly mornings, hot afternoons, and cool evenings.
9. To look good. Living by the beach would surely give you a motivation to look nice especially since you'll never know when you'll need to jump in your bikini or trunks.
10. The view. Lastly, people live by the beach to have that priceless view of the sea and the sun meeting during sunrise and sunset.
Source: articlesbase.com